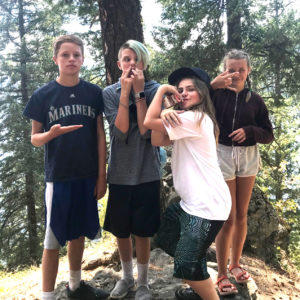 Sprouts – Sunday morning Zoom classes for 3-5 year olds. We meet at 9:30am before church, and class is 25 minutes long. We sing, pray, read a Bible story, and do a short activity. Our teachers are Mr. Dana, Ms. Kari, Miss Sienna, and Pastor Gretchen.
6th and 7th Grade Hangout – We get together in-person, outside for once a month to check in, hang out, and so something fun (like S'mores or a hike). Our coordinator is Betsy McGregor, and we are hoping to resume this in January or February, as soon as COVID and the weather let up a little bit!
8th Grade Confirmation Hangout – We get together twice a month and hope to do this in person ASAP. Michael Hammett is our fearless leader, with Pastor Gretchen assisting. Right now, we have been learning virtually, but we know everyone is sick of that! So, keep your ears open for a new game plan this month.
Contact Pastor Gretchen for details.