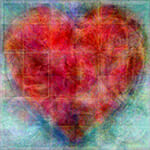 Together, We Remember the Emanuel Nine – Sunday, June 13
We invite you to join us in remembering the Mother Emanuel Nine, and in making a space to grieve and reflect on racism, during the June 13 worship service. We will draw from an ELCA-African Methodist Episcopal Church joint commemoration service, as well as some reflections by our church's Racial Justice Advocates. 
June 17, 2021 will be the sixth anniversary of the murder of nine members of the historic Emanuel African Methodist Episcopal Church in Charleston, South Carolina by a self-professed white supremacist. They were gathered for Bible study and prayer in the church, and had shown hospitality to the person who later killed them. Two of those who were killed – Pastors Pinckney and Simmons – were graduates of the Lutheran Theological Southern Seminary. The shooter had grown up in an ELCA church. 
These are the names of those African-American members who were murdered: Clementa C. Pinckney, Cynthia Marie Graham Hurd, Susie Jackson, Ethel Lee Lance, DePayne Middleton-Doctor, Tywanza Sanders, Daniel Lee Simmons, Sharonda Coleman-Singleton, and Myra Thompson. 
A resolution to commemorate June 17 as a day of repentance for the martyrdom of the Emanuel Nine was adopted by the Churchwide Assembly of the Evangelical Lutheran Church in America on August 8, 2019, and congregations of the ELCA are encouraged to mark this day by reaffirming their commitment to repent the sins of racism and white supremacy.