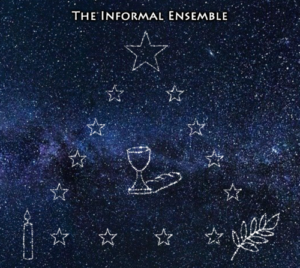 With great excitement, we announce the release of the Informal Ensemble's new recording, "Advent, Epiphany, Lent: Settings for the Beginning of the Liturgical Year". A full year has been spent recording, mixing, and mastering to create this record, and it took two years prior to that to write all the original tunes. The record focuses on the liturgical parts created for the seasons of Advent, Epiphany and Lent from our Informal Service. We've used the songs in services for a few years, and now you can take them with you!
Where to find the record: iTunes, Amazon Music, Spotify, and everywhere electronic music is downloadable or stream-able carries the album. Just search for "The Informal Ensemble." The recording is also available on our church's Soundcloud page. If you are hoping for a hard copy (like a CD), please let Pastor Gretchen know, and we will try and make that happen for you!
PLEASE SHARE THIS MUSIC EVERYWHERE! The main point of this recording is to share it. This is a fantastic tool for taking the great stuff inside our church walls to the outside of our church walls! We also hope that churches in other places will want to use some of our music, and so feel free to tell your friends from other places as well! There is NO COST to this record. It's free (thanks to our generous donors)!