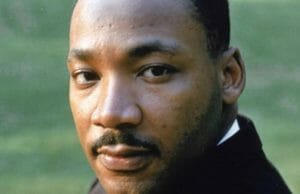 Friends in Christ,
You may have heard about recent threats to the voting rights of some of our fellow citizens. According to The Brennan Center for Justice, "Between January 1 and December 7, at least 19 states passed 34 laws restricting access to voting. More than 440 bills with provisions that restrict voting access have been introduced in 49 states in the 2021 legislative sessions." These voting laws appear to deliberately target lower-income voters and will mute the voices of people of color. These states have turned the clock back 200 years and are actively trying to silence voices that are integral to our country and our democracy.
As members of Our Redeemer's Lutheran Church, we are called to "act justly, love mercy and walk humbly with God" Micah 6:8. How can we foster a world of justice when some voices in our community are not given the same opportunity to be heard in our election system?  Dr. King said, "The vote is the most powerful instrument ever devised by human beings for breaking down injustice and destroying the terrible walls which imprison people because they are different from others."
We cannot stand by while access to voting for any of us is diminished or threatened as is happening today. Please join with us in signing the following petition and sending letters to our senators and representatives. They have expressed support for these issues but they need to know their constituents care about these issues NOW in order to act.