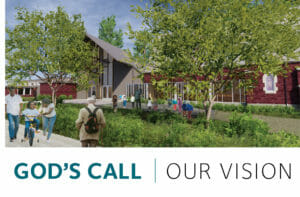 This Sunday at 2pm we will be hosting our Vision Aligned Building Project groundbreaking. Due to the pandemic, we can only invite up a limited number of people, and so we will be Facebook Live Streaming the groundbreaking so everyone can participate.* This event is the symbolic 'first dirt' turned over on our years-long process.
Our architects – SHKS, our contractors – LZL Construction, Seattle City Council Person Dan Strauss, Cindy Krueger from the P-Patch, and other folks from our church council and Vision Aligned Building Team will be speaking during the event. We are excited to share not only about the nature and scope of our renovation, but also the gift we are offering to our neighbors and community partners.
*The event video will be posted later on our YouTube channel, so if you miss it, you can enjoy all the festivities at a later date.