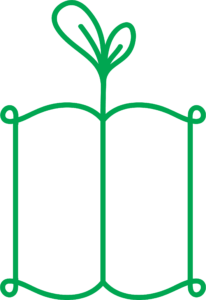 God's story is the story of love, and we believe each person has a place within that story. Not only that, we have the joy of living out that story of love every day! At Our Redeemer's, we know that intergenerational relationships are essential to our faith journeys, as well as discovering and using the gifts we've been given by God. Our vision is to deepen our connection to Christ, uncover each other's place in God's story, and live as transformed, beautiful Children of God in the church …and beyond!
Among the opportunities to practice and deepen our faith are the following:
Sunday worship, (LINK for how to connect instructions) loving God and in return, getting that love back tenfold. Messages have exciting teaching, where kids and adults are both leaders and learners.
Classes that are developmentally appropriate and engaging. All classes are open-ended in terms of faith commitment. Come with an open mind and curiosity to learn. They are led by passionate and well-trained volunteers of all ages.

Retreats and trips serve many purposes: service, social justice, and spiritual renewal and cultural education and awareness. Retreats vary in length, and engage body, mind and spirit. 
The Journey for new and prospective members. The Journey promotes fellowship and faith. It offers an opportunity to learn about all Our Redeemer's offers as a community of faith.
Online faith resources are gathered for people to connect, learn and stay in the loop about what's happening in our faith community. The website is a reference tool to learn what is on the church calendar, what resources Our Redeemer's has to offer, and explains the various ministries of both Our Redeemer's and the greater ELCA Church. 
We envision a faith formation program that builds itself around the liturgical year – Christmas (Advent) through Easter, Pentecost and Ordinary Times. It finds its depth in our baptismal identity as workers in God's kingdom, and as students of Jesus, immersed in the grace of God's forgiveness and unconditional love.
God's story of love is our story. 
You are invited!