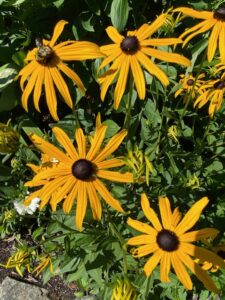 Monday, October 30, 9 AM – Noon | Our Redeemer's Gardens
Come join other passionate garden folk as we care for Our Redeemer's garden beds! Our goal is more naturally shaped and overlapping plants to create a richly textured bird and bug friendly garden. Our efforts will supplement the landscape service that provides weekly ground crew services. 
Tasks may include weeding, deadheading, and trimming so bring your favorite garden tools, on Monday, October 30, 9:00 am – noon.
Questions? Contact Connie Sandstrom at conniesandstrom05@gmail.com.