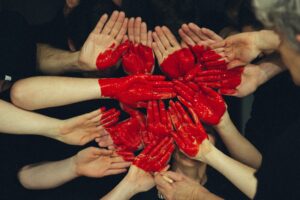 Priming Our Passion!
Sundays in May*, 10 AM | Fellowship Hall
May is Social Justice month at Our Redeemer's! We will explore some exciting social justice work happening in our city and state, and how we might become involved. Adult forums happen every Sunday in May, 10:00–10:50 am.
Topics:
REFUGEE HOSPITALITY – MAY 1 or MAY 15
CARING FOR OUR UNHOUSED NEIGHBORS – MAY 1 or MAY 15
GROWING EARTH CARE & ENVIRONMENTAL JUSTICE @ OUR REDEEMER'S – MAY 8 (see class description below)
BIKE BLESSING & PARADE! – May 22
     *except Memorial Day weekend
About our May 8th Adult Forum "Growing Earth Care & Environmental Justice"

The presenter is Keah Calluccie, the Multi-Faith Program Manager at Earth Ministry Washington Interfaith Power & Light. Our discussion will focus on how we can "green" various aspects of our shared congregational life, including worship, education, building and grounds, community engagement, and advocacy. Keah will also talk about the environmental issues facing low-income, indigenous, and black and brown communities around the state, and understand our role as people of faith in combating these injustices.