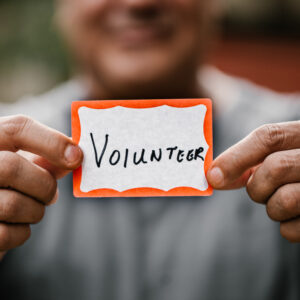 CLICK HERE FOR WHAT YOU CAN DO TO HELP OUT. THANKS!
Have you heard the word "volun-told" before? It's usually something that your spouse or best friend might do to you. "Hey I've signed you up to help at the photo booth for the school event" or "The church needs some IT help, I told them you can do it". For many of the people we do this to, they probably don't mind. But there are so many other ways or reasons to get involved and get connected! 
Volunteering is an act where you freely give of your time, talent, and labor for community service to an organization or group that you would like to form a connection with. Volunteers want to be excited to be a part of the team, eager to help make a change. 
There are so many good reasons why we help out. Here are just a few…
1. A personal tie to the cause
2. Looks good on your resume
3. It sets a good example for others
4. You get to meet like-minded, motivated, positive people 
5. It provides unique and exciting opportunities
6. "Doing Good" is important and feels right
7. Volunteering creates empowerment
8. It can help you get or stay healthy (charity runs/ walk-a-thons)
9. It gives greater perspective and self-awareness
10. It's good for you! 
Don't get "volun-told", find the right fit, and give your time and talent because it's something that YOU want to do! 
VOLUNTEERS NEEDED: 
CLICK HERE FOR OPPORTUNITIES TO HELP OUT!
Once on the Service Opportunities page you can toggle between the various needs using the tabs at the top of the page.
For more questions, comments, suggestions: Contact welcome@ourredeemers.net.