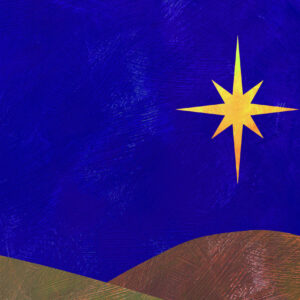 Zoom Caroling Sing-Along!
Online | December 12, 2-4 PM
Get out the eggnog for a spirited sing-along from home or wherever you are as we Zoom a live caroling event from under the Christmas tree in the sanctuary! Pastor Gretchen and friends are your online hosts! Online only.
Beer & Carols
At Our Redeemer's | December 14, 7 PM
Join us in the narthex and on the front patio for a fun time of singing and imbibing. Bring your favorite festive beverage, and sing along inside or outside. We'll have a fire pit, and a holly jolly good time celebrating the impending birth of Jesus. If you're interested in helping to lead the singing, please contact Pastor Gretchen.
"Good News of Great Joy!"
A Pageant for Christmas | December 19, 11 AM
This year, on December 19, we will have a combined online and in-person pageant telling the joy of the Christmas story! Kids of all ages (big and little!) are invited to participate. 
IN PERSON: In person, we have speaking and non-speaking roles, singing and non-singing roles, and narrator parts for a few kids who are 12+. Our rehearsal for the pageant will be SATURDAY DECEMBER 18th at 10 AM. Kids will get their costumes and practice the pageant only on that day, so the rehearsal is mandatory!
ONLINE: Kids who are participating online will be asked to sing two songs and record themselves. These will be put into a mosaic video to be used during the pageant. If you would like to participate in those videos – which are super fun! – please contact Pastor Gretchen. Video parts of online participants will need to be submitted by December 10.
Blue Christmas
When the Holidays are Difficult… | December 21, 7 PM
"I wish I had a river I could skate away on…" – Joni Mitchell
While for some the holidays can be joyful, many of us struggle with grief and sadness as the days grow shorter. If this resonates with you, know you are invited to Blue Christmas. We gather just as we are to pray, and ask God for consolation, and lay our burdens down at the foot of the cross. You are welcome to participate as fully or as passively as you like. We will be together both in person and online for this service. Peace to you, and we hope you will join us. 
Christmas Eve Candlelight Services
Friday, December 24
Our Advent Season of Hope culminates in rejoicing at the birth of Jesus the Christ, our Prince of Peace. We will celebrate both in person and online with great joy and love. 
4 PM Family Service – Jesus is Born! This brief, joyful, kid-friendly service includes loads of carols, the Christmas story, a fun activity, candlelight for 'Silent Night,' and an appearance from everyone's favorite Sprouts teacher, Mr. Dana! Wiggles are welcome, let heaven and nature sing!
10 PM Traditional Service – O Come, All Ye Faithful! We gather to celebrate the nativity of Jesus Christ with joy and thanksgiving. The choir will sing and the strings will play! Culminating with the candle lit singing of 'Silent Night'. 
All are welcome, all are invited.