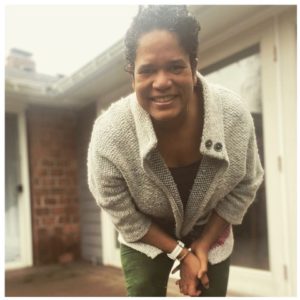 Hi, my name is Phillipa and I was born and raised in Jamaica. I moved to the United States in 1999, lived in Florida for a year and a half, before making my way to Massachusetts for another year and a half. In January 2003 I hooked a UHAUL up to my two door Saturn and drove across the country to Seattle. 
Within two weeks I was working at the YMCA of Greater Seattle as the Community Programs Director at the Shoreline branch. In Dec. 2003, I met my husband and was married in 2005. Two years and one day later I had my first child, Malaika, and 18 months – actually 17 1/2months later – Liam was born. We live in the Crown Hill area with our dog Tego and cat Ochi. The year Liam was born I left the Y and pursued my love for photography. 
Being raised in a Christian home, my faith has always been a foundation for how I live my life. No matter where I have ended up, I would always seek a congregation that I could call home. I visited 4-5 churches in Seattle over approximately 8 years. When I walked through the doors of Our Redeemers it was because of my children. I wasn't Lutheran, but I did get confirmed in an Anglican church, I attended a Catholic all-girls high school and for 5 years I was a counselor at a non-denomination summer camp – how hard could it be? Plus, it was close to home and my kids had friends that attended. 
As I attended services and got more involved I started to see myself really making this my home church. It was no longer just about the kids, this was now filling my cup. Once I completed The Journey (and I recommend this to everyone), I started to meet more members of the congregation and it was clearly time to volunteer and get more involved. I love to volunteer, I truly gain energy from the community around me. But it was the warmth and love and kindness, the thoughtfulness and genuine acceptance that really pulled me into Our Redeemers. This is a special house and I was honored and thrilled to say yes to joining the Council, to helping with the Faith Formation Team and to serve Thanksgiving Dinner (when we could). 
I look forward to the day we are back in the new building and I look forward to meeting you!