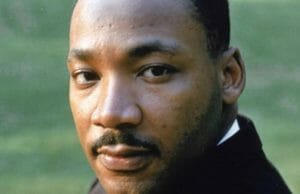 Sunday, January 17, 5:30 PM (virtual)
Monday, January 18, 11AM
As we approach the Martin Luther King Jr. holiday, the Racial Justice group at Our Redeemer's invite you to upcoming virtual events in Seattle and Everett. Through these events we join with other concerned people of faith to address the promise we share in making King's "Beloved Community" a present reality. 
– Marie Brissette and the Racial Justice Committee
Greater Everett MLK Celebration
Two different ways to honor MLK's vision for a beloved community.  
A virtual event on Sunday, January 17th at 5:30 PM (LINK TO POSTER). The theme is: "Crawl, Walk, Run, Soar – Moving Our Community Forward".  Mill Creek Foursquare Church will be livestreaming the event, with keynote speaker Mr. Nathaniel Miles.  
Processional Parade from the Snohomish County Courthouse to Everett Community College, Monday January 18th at 11 AM (LINK to Information).The real time parade will begin with County and local speakers at the courthouse at 11 AM, followed by in-car parade down Colby Avenue to the Community College were there will be resources, a step team, youth reflections, and community speakers. Wear your masks, drive in cars with family or those you know, and maintain social distancing at the courthouse and college.