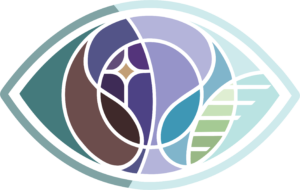 Holy Week this year will continue to be framed by our Lenten theme, "Seeking." As we search for our
 

place in the story of Jesus' death and resurrection, we pray for new insights into where we might

 

find a new life where we thought there might only be suffering and death. Thanks be to God!

Upcoming Services:
April 7: Good Friday – "Why Have You Forsaken Me?"
7:00 pm – Our service of Tenebrae (Shadows) is a candlelight service remembering and reflecting on the last words of Christ through prayer, music, and silence. This moving service is deeply rooted in the tradition of the church, and is beautiful and moving.
EASTER
April 9: Easter Sunday – "Who Are You Looking For?"
Sunrise Service – 6:30 am in Carkeek Park
Join us in the wee hours of the morning for a service of light and resurrection! We will welcome new members, celebrate holy baptism and communion, and rejoice and be glad. He is risen indeed!
Festival Easter Worship – 9:00 am & 11:00 am at Our Redeemer's
He is risen! Come and blow the trumpets, ring the bells, and spread the Good News! We worship with joy and thanksgiving at the resurrection of Jesus Christ.
Easter Breakfast – 8:00 am – 10:00 am at Our Redeemer's
Warm yourself after the sunrise service with a hearty breakfast at Our Redeemer's! All are welcome. Please help contribute to the costs of putting this lovely feast on. Suggested donation: $10/per person: https://secure.myvanco.com/L-YZKA/campaign/C-13JDV
Easter Egg Hunt – 10:10 am at Our Redeemer's
All children are invited to bring a basket and hunt for eggs on our front lawn (weather permitting).
Giving this Easter allows Our Redeemer's to carry out our mission goals. Thank you for what you can do. Here's the link to give:
https://secure.myvanco.com/L-YZKA/campaign/C-13DZM