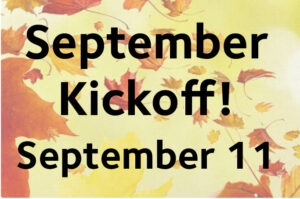 This fall is starting off with three big events for faith formation for kids aged 3-15 and their families.
1. Classroom Open House | September 11, 10 – 11am
On Sunday, September 11th, between services, families are invited to come and check out their classrooms, meet their teachers, register for Sprouts, O-Rock, and Confirmation, and sign up to volunteer to help once a month. It will be a great chance to see the spaces and get to know everybody. This is also when kids can pick up their FREE Our Redeemer's "You Are Loved" T-shirts! (Grown ups too!)
2. Faith Formation Classes Begin! | September.  REGISTER HERE
On Sunday, September 18th, all faith formation classes (Sprouts, O-Rock, Confirmation, and Adult Forums) begin! Make sure to be there and sign up to help out in one of the groups – it takes all of us to form the faith of the little ones, and the big ones!  REGISTER HERE
9 AM – Sprouts | In-Person
10 AM – O-ROCK Youth Classes | Downstairs
10 AM – Confirmation | Library
10 AM – Adult Forum | Fellowship Hall
3. Family Faith Formation Fall BBQ | Saturday, September 24th
5:30 – 8:00 pm | Blue Ridge Beach Park
Your family is invited to celebrate Our Redeemer's Faith Formation program for kids and see what's offered in the year ahead. We'll gather outside for a catered barbecue, with fun activities for kids of ALL ages – even your teenagers! All are welcome to enjoy:
• A (free) delicious family BBQ dinner (no cooking or dishes to do!)
• The chance for you to weigh in on the future of O-Rock and other faith formation programs through intentional, facilitated discussions about what you'd like to see in our faith formation programs in the coming years
• Community-building in a beautiful setting outside
• Fun activities/ entertainment for your kids of all ages, and…
• S'mores around the fire! What could be better?!

RSVP to welcome@ourredeemers.net.