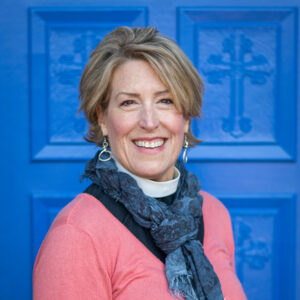 Join in a time of celebration to honor, thank and recognize Pastor Kathy Hawks for her 20+ years of leading, loving, and growing this congregation. She has done that with her faith, mind, heart and soul. 
Saturday, February 26, 4-8 PM will be a time of fun, laughter, family, fellowship and recognition for our pastor. There will be music, dinner, activities for the kids and a program at 4 PM.
At 10 AM on Sunday, February 27 we will have a Festival Worship and Godspeed Blessing  as Pastor Kathy looks toward new horizons to explore. 
Photographs, notes of encouragement, and monetary donations toward a congregational gift may be sent.
• Photographs – email to communications@ourredeemers.net
• Cards of notes and thanks – mail to the church, attn. Karie Stearns
• A congregational gift of travel for Pastor Kathy – mail monetary gifts to the church attn. Karie Stearns. Please denote what it's for.
• You can also give online (LINK).
Contact Parish Administrator Karie Stearns (administrator@ourredeemers.net or call her at 206-783-7901) with any questions about giving.