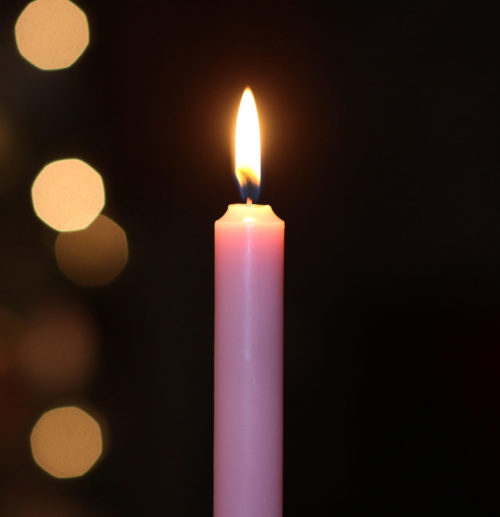 "The Gift of the Present" 
In a season that seems to get busier and more chaotic (and expensive!) by the year, Advent is a season that offers a chance for us to slow down, breathe, and allow ourselves to be fully present to the moment. 
This year, allow Advent to be a time of renewal and sabbath away from the bustle of the season. Let the quiet of the sanctuary remind you that God walks with you through it all. In times of change and challenge like we face now as a congregation and in the world, it can be tempting to bury ourselves in the past, or rush forward into the future. But you are invited to be fully present, here and now. 
As we celebrate each of the four Sundays with peace, hope, joy, and love, we find ourselves becoming more anchored in Christ's coming, and ready for his light to scatter the shadows of the present time. Come to us, O Emmanuel!